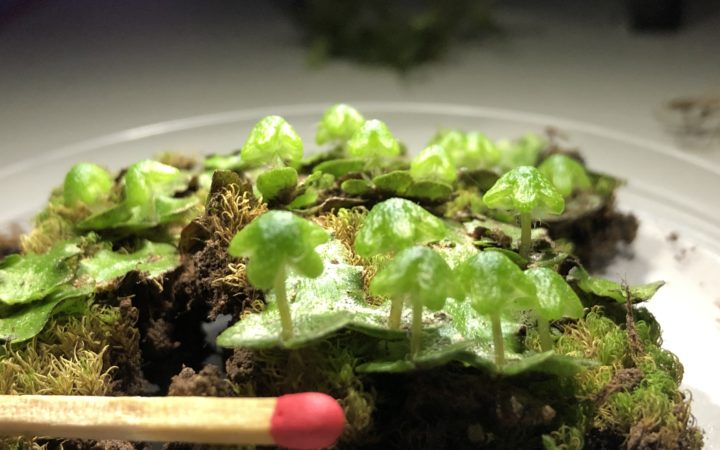 Posted on
Multimedia plays today a huge role in bridging the gap between people living in cities and nature. Very often, seeing an add or a photograph on social media triggers people curiosity and open their eyes to nature's beauty and invite them to visit.
What if the multimedia material is more than an invitation but rather an informative source about the secret life of plants?
In the framework of the Edu-BioMed project case studies, Prof. Magda Bou Dagher Kharrat from the Faculty of Science of the Saint Joseph University of Beirut aiming to cure people of Plant Blindness, embarked students from Saint Joseph University in a journey to discover the Secret life of plants.
James Chehab, a young Audio-Visual and cinema student at the Saint-Joseph University of Beirut, along with his brother Kevin Chehab, student specializing in photography, spent hours and hours very often starting their days very early before sunrise to track plants and reveal their secrets.
James took the challenge to show for each endemic plant chosen by Prof. Kharrat, the habitat where it lives, the surrounding fauna and sometimes flora and came back at different seasons in order to catch all the life stages of these plants. "I was amazed by the evolution over the weeks of the plants. How flowers lose their petals and show a completely different forms and colors… I will never look to the plants the same way again" said James.
For the preparation of a new trail focused on ferns and mosses, Prof. Kharrat is trying to reveal the very discrete primitive plants growing in the shade, hidden under other plants or in the humid corners. These plants called "cryptogams", crypto for hidden and gam for marriage, don't have flowers neither seeds. They bare spores! James and Kevin spent hours switching their Macro lens to reveal the tiny details of these plants. For Kevin, "While taking macrophotographs of liverworts, I discovered a micro forest of things looking like palm trees, seeing how they accomplish their life cycle and how they disperse they spores using elastic cells was simply amazing!" every plant has a story and anatomic details interesting to discover.
Photo 1 : James and Kevin Chehab filming and taking photographs of the endemic peonies in Jabal Moussa Biosphere Reserve – Lebanon.
Photo 2 : Liverwort as seen by Kevin's macro lens showing the reproductive body holding the spore bags.
Photo 3: Prof. Magda Bou Dagher Kharrat collecting mosses and ferns for DNA barcoding analysis.
The short videos developed will be presented at Jabal Moussa Nature Reserve visitors center and will be uploaded on each species page on the Lebanon-flora database.
For more information on how to participate and experience a mobility in the framework of the Edu-BioMed project, have a look at the informative brochure in English and French.