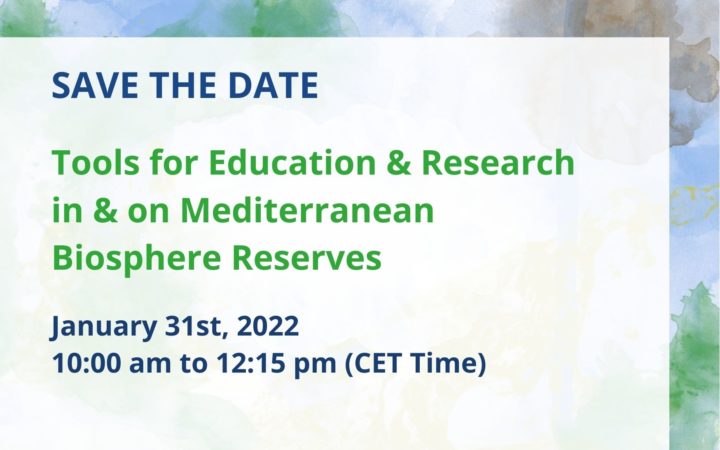 Posted on
On January 31st, 2022 it will be held the webinar of the project Edu-BioMed titled Tools for Education & Research in & on Mediterranean Biosphere Reserves.
The partners of the project will showcase the results produced and the work done, so far, concerning Educational resources on the topic of Biosphere Reserves.
Open resources as well as tools for collaborative research and citizen science in Mediterranean Biosphere Reserve will be presented in this webinar from 10:00am to 12:15pm on January 31st, 2022.
The meeting will be in English with the interpreting in French.
Here you can download the draft agenda of the event.