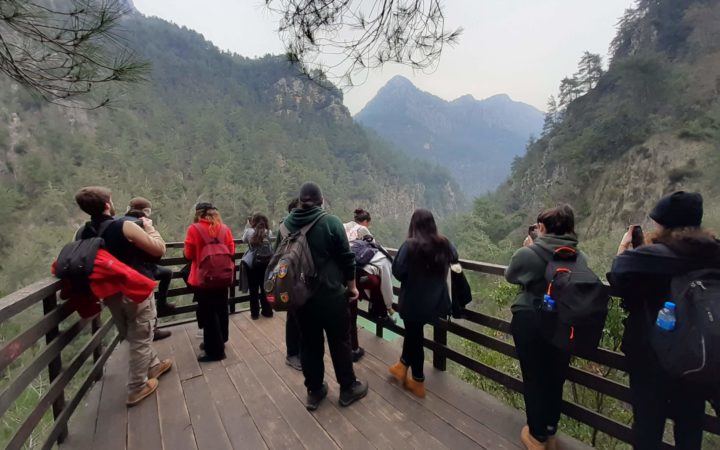 Posted on
From February 18th to 20th, Dr. Beata Dreksler and 14 students of 2nd and 3rd-year of the American University of Beirut's Landscape Architecture faculty, participated in a 3-day long field trip to the Jabal Moussa Biosphere Reserve (JMBR) located in Kesrouan District.
The activity was a part of the 3-rd year LDEM246 Natural Landscape Design Studio. The aim was to expose students to a diversity of topics in UNESCO Biosphere Reserves and visit sites identified by the Association for the Protection of Jabal Moussa (APJM) to propose design interventions. Additionally, students visited several villages and interviewed the residents of the area to understand the character of the buffer zone, as well as hiked in two different climatic zones of the core area (Chouwan and Qehmez) to appreciate the natural landscape of the reserve.
The 2nd-year students used this opportunity to realize assignments related to Cultural Landscape Design and Site Appreciation courses. The activity was possible thanks to Dr. Salma Talhouk, AUB Nature Conservation Center with the support of the Association for the Protection of Jabal Moussa (APJM) in the framework of the Edu-BioMed project.