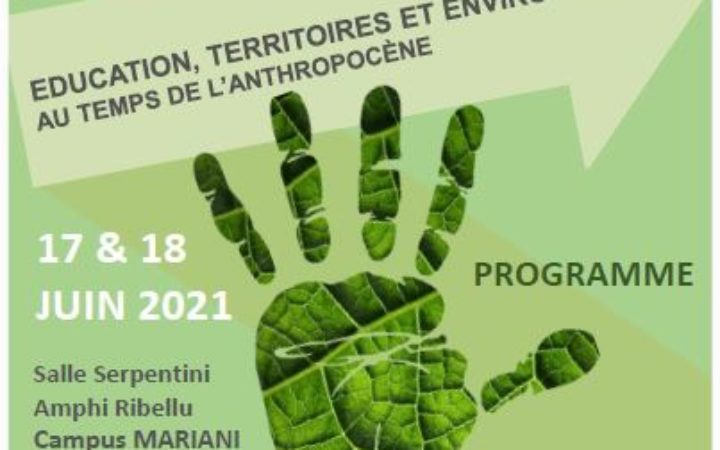 Posted on
Edu-BioMed project will be presented on June 17th & 18th, 2021 on the occasion of the journées d'études internationales « Education, Territoires, et Environnements au temps de l'Anthropocène » organised by the Unité Mixte de Recherche LISA of the Université de Corse.
The event will be held at the premises of the Université de Corse and it will also have "online" interventions.
The Université Aix Marseille, partner of the project has organised the intervention and the collaboration in this event of the Edu-BioMed project.
You can enter "online" in the meetings, being aware that all the sessions are recorded and by entering online you agree to be filmed / photographed and that the images may be used by the Université de Corse for communication.
Here it is possible to download the agenda.
The event will be recorded and available in the future.