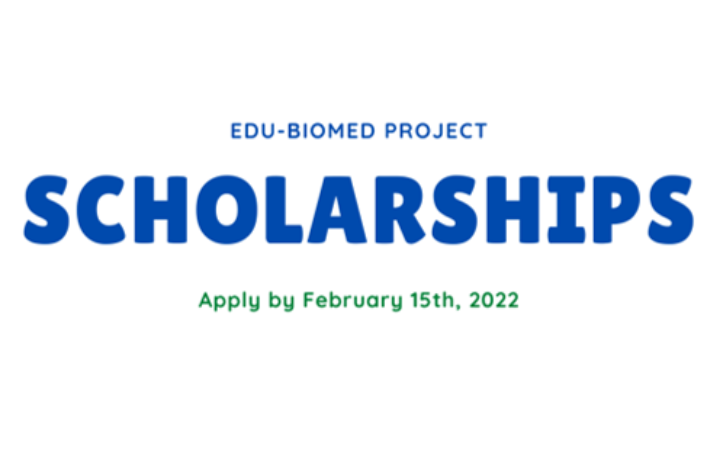 Posted on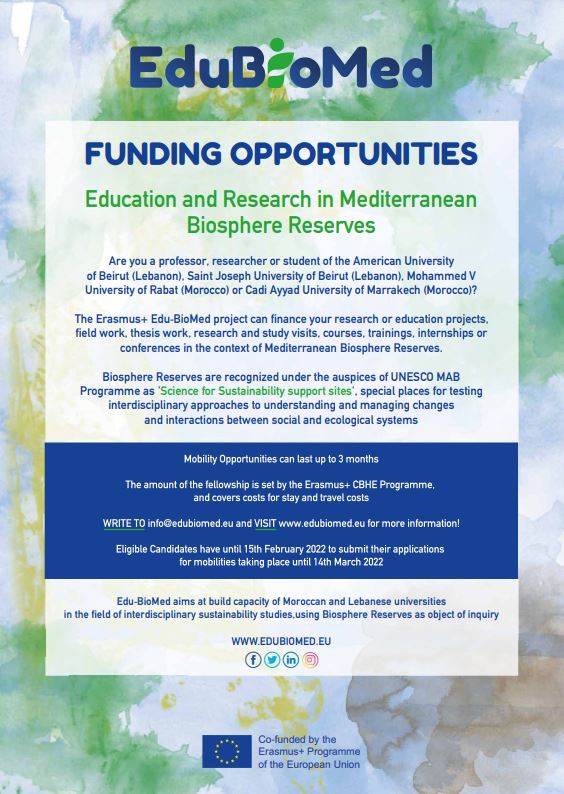 The possibility to apply for a scholarship offered for students and research staff interested in Mediterranean Biosphere Reserves is now extended up to February 15th, 2022.
Scholarships are proposed by the Autonomous University of Barcelona in the framework of the Edu-BioMed project, which aims to strengthen, foster and upgrade academic activity at four Moroccan and Lebanese universities in the context of Mediterranean Biosphere Reserves.
The students and research staff of the four universities involved in the project, namely the American University of Beirut, Saint-Joseph University of Beirut, Cadi Ayyad University of Marrakech and Mohammed V University of Rabat are eligible for these fellowships covering both the costs of travel and the costs of stay. These fellowships can be granted in relation to activities and stays of up to 3 months taking place in the Edu-BioMed consortium's organizations, in Moroccan and Lebanese Biosphere Reserves or in other organizations involved in Biosphere Reserves management or economy. Such activities include research projects, field work, thesis work, research stays and visits, study stays and visits, courses, trainings, internships or conferences in the context of Mediterranean Biosphere Reserves.
The amount of the scholarship is set by the Erasmus+ CBHE Programme Guide, and covers costs for stay and travel costs.
Eligible candidates have until 15 February 2022 to submit their applications for these scholarships for mobilities taking place until Mars 14th, 2022.
Download the brochure in English here and in French here.
Curriculum and an abstract of the project's description of interested candidates should be sent to info@edubiomed.eu.