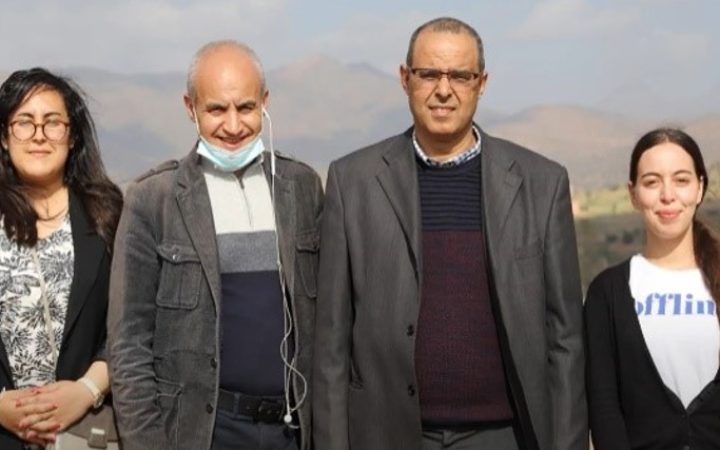 Posted on
As part of the Edu-BioMed project, two professors and two students from the LERMA team, from the Cadi Ayyad Marrakech University, participated in a scientific field trip in the regions of Agadir, Tiznit, Arbaa Sahel, Sidi Ifni Ameln and Tafraout.
This field trip, which took place from April 1 to 5, 2021, had the objectives of working on exchanges with local stakeholders in the management of the Arganeraie Biosphere Reserve but also on the development of doctoral research concerning labeling and its role in territorial and sustainable development, by highlighting the need for sustainable territorial governance that goes against the nature of the area in question.
For the students, the visit of the territory and the meetings with the actors allowed a concrete approach showing the reality of the land and which helps in the creation of reinforcement and innovation actions with the different actors. The team wondered about what approach should be followed from a strategic point of view to ensure that these territories can be connected also at the national and international level.
The result of this visit shows that there is a significant demand from stakeholders for sustainable territorial development and that the Edu-BioMed project can provide some answers to the expectations of stakeholders at the local level.
This visit has been documented in two videos produced by Professor Said Boujrouf. The first video is available at this link and the second is available at this link, both on the Youtube project's channel.