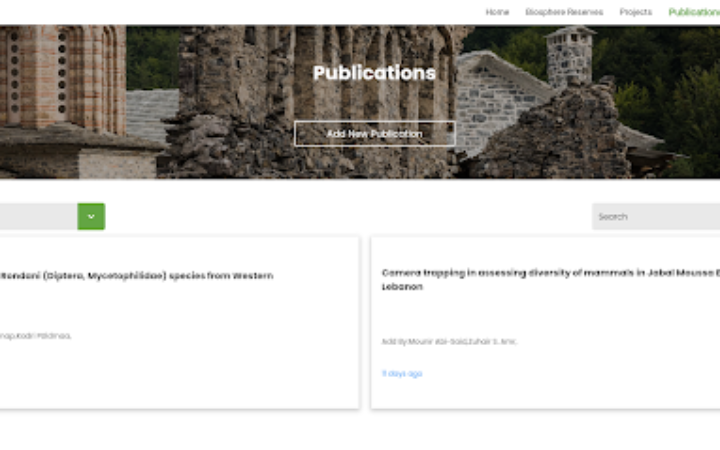 Posted on
The Edu-BioMed Research Database released by the project aims to provide a reliable platform where updated information on Biosphere Reserves can be found.
The American University of Beirut, partner of the project, has developed this Platform to offer a portal that holds all information related to Biosphere Reserve researchers and their recent work and publications. Researchers are also enabled to communicate with each other for the purpose of scientific discussion and collaboration.
If you are a Biosphere Reserve Manager you can add your Biosphere Reserve and be able to add research projects and events related to it.
If you are a researcher, you will be able to add research projects and events within a selected Biosphere Reserve.
You can also add biosphere-related publications to the website.
This is just the first release of the platform. Improvements to the database are still in progress, and your feedback is more than welcome! We invite all professional in the fields to contribute to enriching the database for the purpose of collaborative research in Biosphere Reserves.
Here you can find a manual to use the database and more information.
To start your journey, you can find the database at this link https://edu-biomed.com/login
Register now!
Click here to discover all the aspects of the Citizen Science App developed by the project.